Never miss a blog post.Subscribe to our monthly newsletter, "News from the Field!"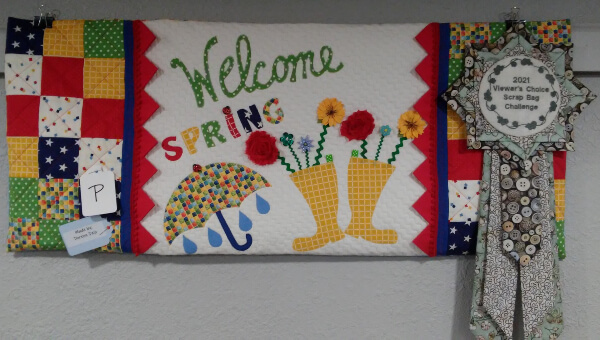 Congratulations to Dorene Delp who won the most votes from shoppers during the recent Border Run Shop Hop Event.  She wins a $50 gift certificate and the winners ribbon for her bench pillow cover.  There were so many great entries from all participants.  Every year that we host this challenge we are constantly amazed at the vision and creativity.  The entries are still on display in the classroom so please make time to come see.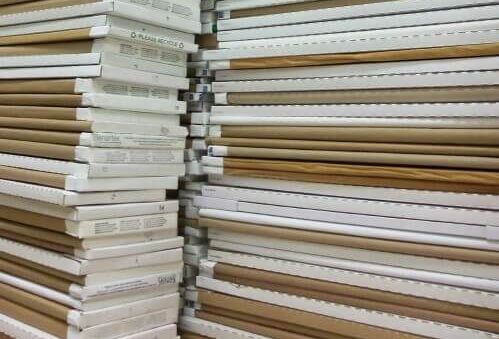 Happy February!  For football fans that means it's time for Super Bowl, for fabric fans that means it's time for the Field to Fabric Quilt Co. annual Super BOLT Sale!!! February 6th only, all regular bolt fabric will be 20% off (minimum 1 yard cut for discount), and empty the bolt makes it 30% off.  Even clearance fabric is reduced to $4.99 per yard.  Great bargains everywhere!!! Come shop with us Saturday 9am-3pm. Then catch the Big Game on Sunday. Go Chiefs!!!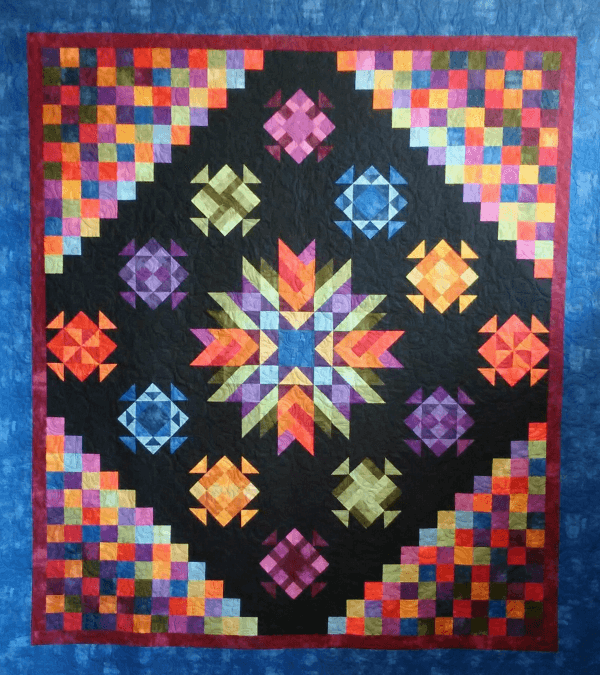 Block of the Month Program
Have you seen this fabulous quilt called Amish With A Twist IV?  We selected Grunge fabrics for this Block of the Month for 2021 beginning on February 13th.  Debbie Walker will guide you in making the blocks and assembling the quilt over the 6 months of the program.  Each Second Saturday has been set aside for the block release and sew along time in the classroom.  Pattern and sign-up is $29.99.  A project box is included and each month kit is $29.99 as well.  Call or come in to get signed up ASAP as availability is limited.

Save a Date in March to join us for the Border Run Shop Hop event: "Positive Vibes."  We all need some good MOJO and positivity right now.  Shop at each of the three participating shops, get your passport stamped.  At your final stop turn in the passport for a free pattern and entry in the drawing for 3 different gift baskets.  The event has been extended for multiple dates to allow for safe distancing.  All shops will be open their regular business hours and Field to Fabric Quilt Co. will be open that Tuesday from 9am-5pm.  Come for quilts, demos, and fun!!!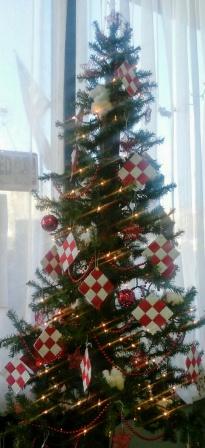 Be sure to shop at Field to Fabric Quilt Co. for the sewers and quilters on your Christmas list. Quilt and Table runner kits are ready for a quick gift. Or, consider a wool press mat, mini iron, special rulers, precut fabric bundles, books, patterns, unique "drink" options, car coasters and many other items that any sewer or quilter will love.  Of course, a gift certificate is always the "right size." Electronic gift certificates are also available on the website.
Keep the Cheer Here…in Winfield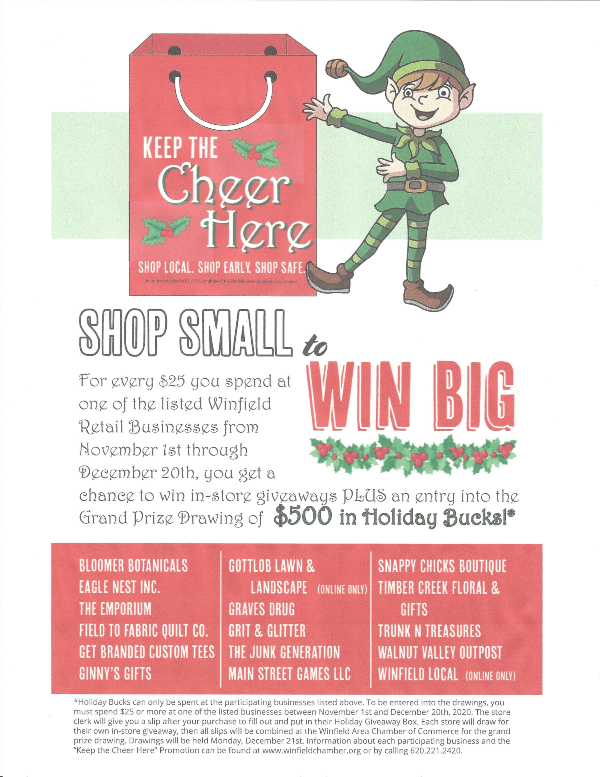 Remember to Shop In Winfield for Christmas gifts. We are participating with other Winfield merchants in the "Keep the Cheer Here"  through Dec. 20, 2020. Every $25 purchase gets you entered in the drawing for $500 Chamber Bucks that can be spent like cash at the participating shops. Each shop will have a drawing from their entries as well! We have one more wonderful bundle of 14— 1 yard cuts of our favorite American Made Brand solids for our shop give-away.  The first winner was Dorothy Potter, drawn at the closing on Small Business Saturday. The second winner will be drawn from all entries December 20th. Questions??? We are always happy to help!
Never miss a blog post.Subscribe to our monthly newsletter, "News from the Field!"