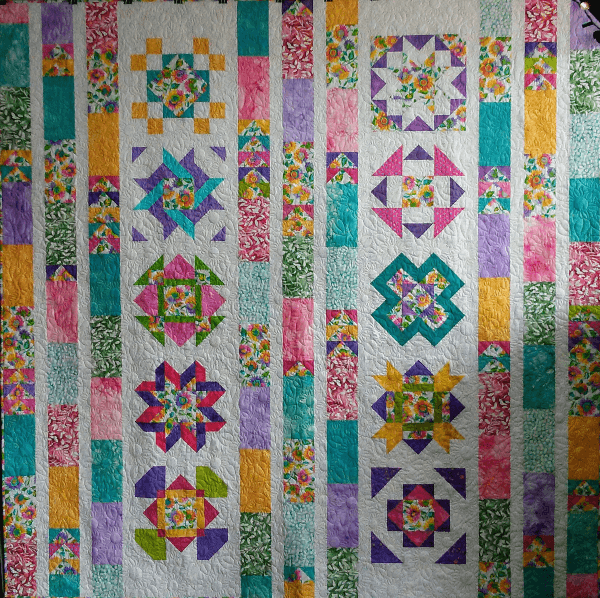 "Keep Looking Up…That's the Secret of Life."  Snoopy

Field to Fabric Quilt Company Shop Hop "Chin Up" finishing kit available.  Finishes at 95×95.

Join the fun and excitement of the 2020 Central Kansas Quilt Shop Hop.  Shop Hop hours October 1-4th: Thursday, Friday, and Saturday 9 am to 8 pm and Sunday 11am to 4 pm which gives you plenty of time to visit all 10 shops. New shop this year…Sew In 2 Quilts in Hutchinson.   Start planning to get your friends and family together to hop to the shops in Alden, Hutchinson, Kechi, McPherson, Newton, Severy, Wellington, Wichita, and Winfield to discover the friendliness and unique personality of each shop.
All the shops want you to be safe and observe "sew"cial distancing, therefore the shop hop event has been extended through October 17th. All Shop hours after the opening weekend will be guaranteed Monday through Saturdays 10am-4pm with each shop also following their usual business hours. (Please respect the health of all and wear a mask while shopping).