Never miss a blog post.Subscribe to our monthly newsletter, "News from the Field!"
"Rainbow Sampler" Block of the Month
Everyone loves a rainbow – including designer Kaye England. We are so excited to offer "Rainbow Sampler" in a beautiful new 10-month Block-of-the-month program for 2023. The 93" square sampler-style quilt is a marvelous array of slightly dusty rainbow tonal colors contrasted with white, gray, & black.
The first block releases Saturday, January 14, 2023.  Janell pieced the fabulous shop sample and will be available on release days for Sew Along time in the classroom.  This is your opportunity for a monthly jump start to keep on task and get expert advise as well. There are still several spots available if you call the shop now.

KEEP THE CHEER HERE!


Shop at participating stores now until December 20th and every $25 you spend earns you an entry into in-store drawings PLUS the Grand Prize Drawing of $500 in Holiday Bucks!!

Participating stores include: Bing Brothers Liquor, Bloomer Botanicals, Eagle Nest Inc, The Emporium, Field to Fabric Quilt Company, Get Branded Custom Tees, Ginny's Gifts, Gottlob Lawn & Landscape LLC, Graves Drug Winfield, Grit & Glitter, Home On The Range Firearms, Main Street Games LLC, Mystic Thistle Boutique, Snappy Chicks Boutique and Snaps, Timber Creek Floral + Gifts, Trunk N Treasures, Virginia Jarvis Antiques, Walnut Valley Meat Market Winfield, Walnut Valley Outpost, and Winfield Wax Spa.
Also, be sure to stop by the shop on Saturday, November 12th during the Downtown Holiday Open House.  We will have refreshments, special sales and prizes.  There is still time to finish projects for Christmas gifts!!!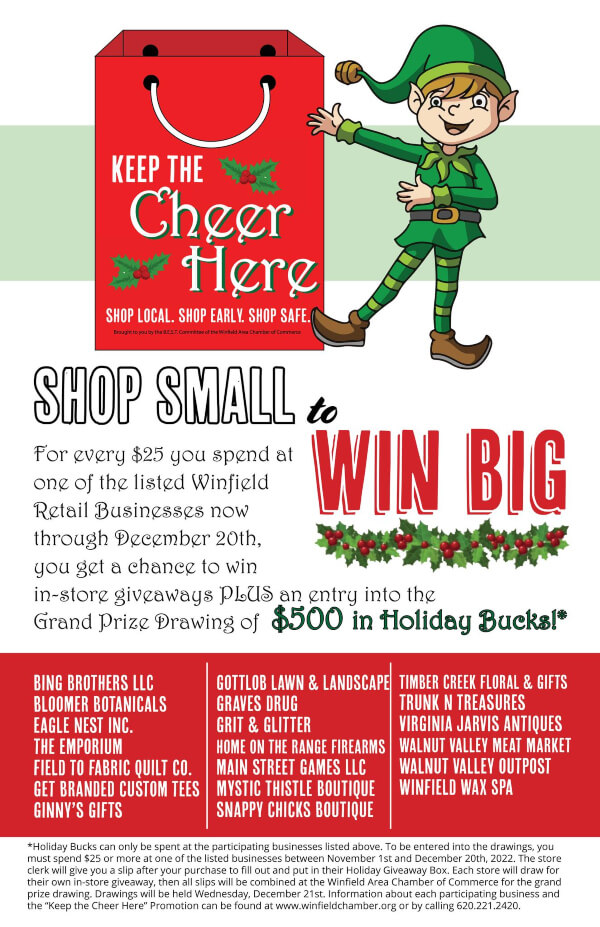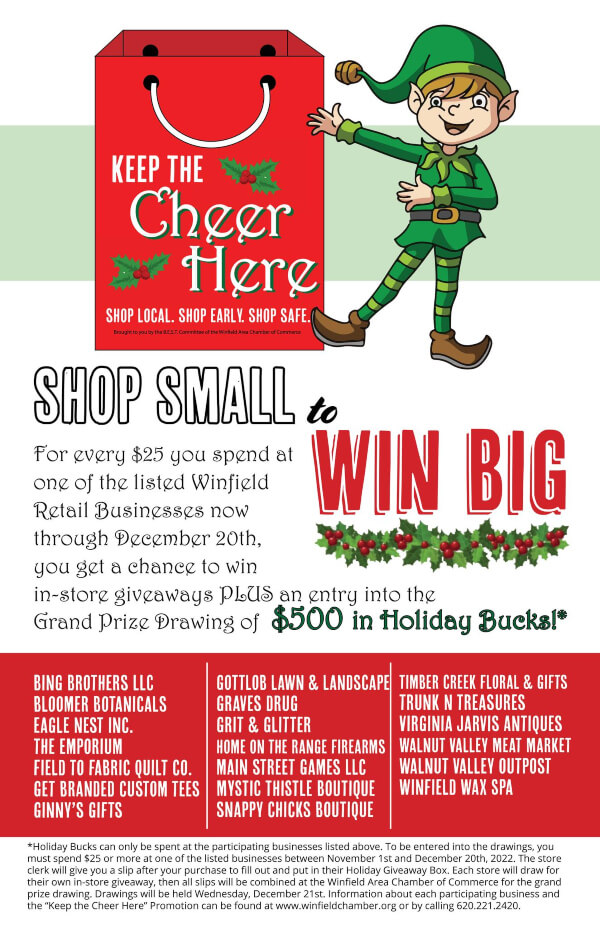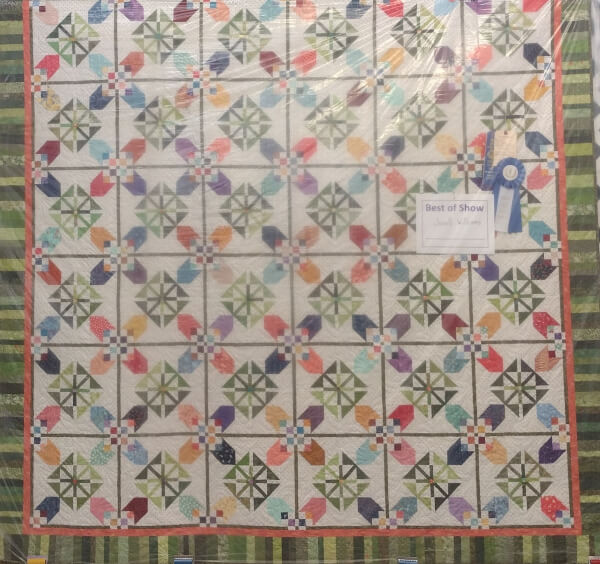 Congratulations to shop assistant manager, Janell Williams, who won Best of Show with her fabulous scrappy "Tulip Time" quilt. Congratulations to all the other winners and participants in both Open Class and 4-H in the Textiles Departments.  So many people enjoy the display at our Cowley County Fair and this year was no exception.  Can we all resolve to submit more entries and make next year even better???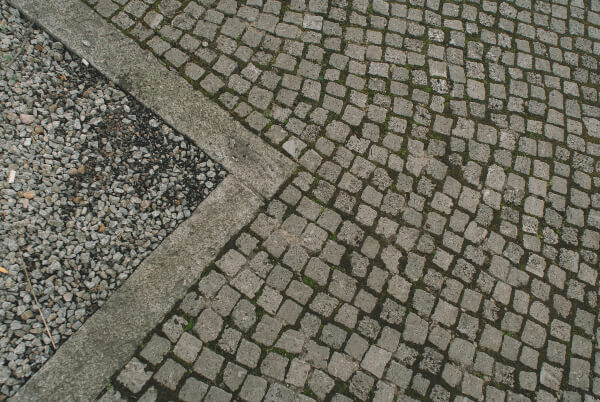 Winfield Annual Sidewalk Sale, August 13th.
I'm not sure about you… but I would rather have fabric than a sidewalk, so… come INSIDE on August 13th for great deals.   Clearance fabrics will be $4.99/yd, or $3.99 if you empty the bolt.  Sale fat quarters will be $1 each, 1 yard rolls can be yours for $4.99, clearance panels $1 each, and whatever else we add at bargain prices.  Opening at 8am, so come early for the best selection!
Save the dates: July 22-23 for Christmas in July. The UPS and FedEx trucks have been bringing boxes and boxes of Holiday goodies for us to share with you. This line is Cheer and Merriment from Fancy House Designs by Moda. There is a panel, kit, charms, mini-charms and patterns. No doubt, you can visualize many more projects to create as well. Come visit July 22-23 for discounts on holiday fabric, selected kits 25% off, and refreshments. In addition, each $10 purchase amount receives an entry to win a fabulous bundle of 25 fat quarters.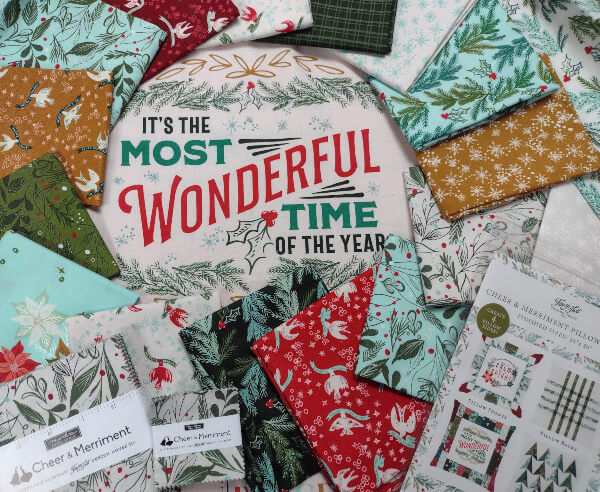 The annual Central KS Quilt Shop Hop begins October 6 and continues through October 15, 2022.  Mark your calendar, call your friends and make plans to join us for this great annual event. 10 days will be plenty of time to visit all the shops and get your passport stamped for great prizes. The long awaited exclusive vintage Christmas fabric is available for a special promotional prepaid/pre-order price of $12.99 June 1 thru August 31st.  (Sept 1 the price will be $13.99).  Photos don't do justice, you want to see it in person.  T-shirts will be available soon.  Call your friends and make plans for a road trip.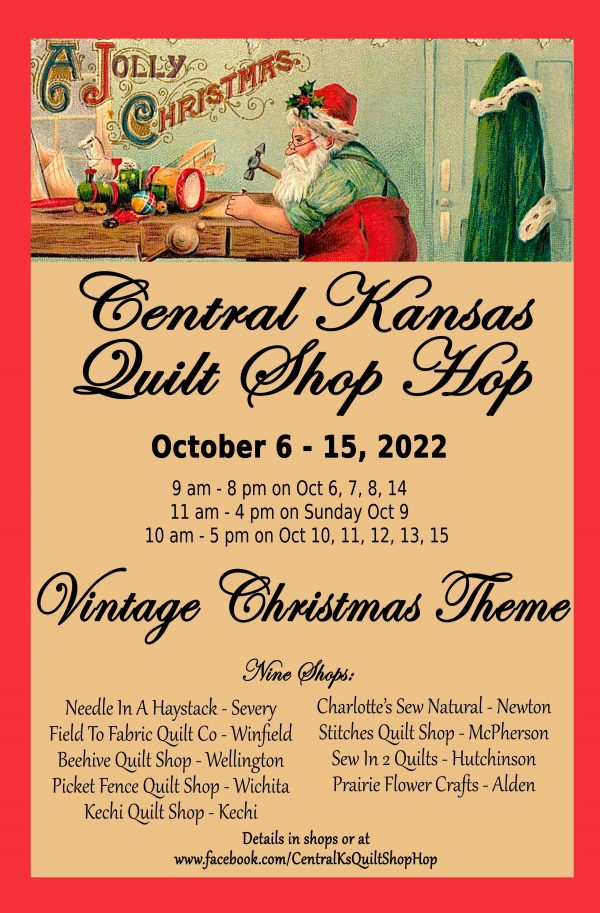 Never miss a blog post.Subscribe to our monthly newsletter, "News from the Field!"